The 23rd International Fryderyk Chopin Piano Competition for Children and Youth, Szafarnia, 15 – 17 May 2015
INFORMATION
Group I
1. Alisa Fomich - Belarus
2. Jing Xun Kuan - Malaysia
3. Su Ryon Hong - North Korea
4. Vivian Li - Singapore
5. Amelia Rogowska - Poland
6. Adrian Zbigniew Jacak - Poland
7. Anastasiya Shymchak - Belarus
8. Alicja Kędzior - Poland
9. Eliza Ruffle - Great Britain
10. Kseniia Hrushak - Ukraine
11. Herman Med Cerisha - Romania
12. Sofia Toropova - Russia
Group II
1. Jakub Durčák - Czech Republic
2. Barbare Tataradze - Georgia
3. Simonas Miknius - Lithuania
4. Natalia Masłowska - Poland
5. Karolina Dominika Sekuła - Poland
6. Piotr Zbigniew Czerwiński - Poland
7. Miłosz Rządkiewicz - Poland
8. Yun Mi Ko - North Korea
9. An-Chi Mai - Taiwan, Republic of China
10. Kacper Kukliński - Poland
11. Leonard Tymoteusz Gołąb - Poland
12. Dominika Wiktoria Rak - Poland
13. Hao-Wei Lin - Taiwan, Republic of China
14. Paweł Wojciechowski - Poland
15. Caitlan Rinaldy - Australia
16. Marta Papojan - Russia
17. Julia Leniart - Poland
18. Julia Kubacka - Poland
19. Anastasija Šumskaitė - Lithuania
20. Gabriela Aleksandra Murawska - Poland
Group III
1. Katia Vendrame - Italy
2. Tymoteusz Śleziak - Poland
3. Bartłomiej Kokot - Poland
4. Maria Teresa Moliszewska - Poland
5. Julia Maria Dmochowska - Poland
6. Zuzanna Janiszewska - Poland
7. Julia Wiktoria Murawska - Poland
8. Gabriela Sęk-Mastej - Poland
SCHEDULE
Schedule of The 23rd International Fryderyk Chopin Piano Competition for Children and Youth, Szafarnia 2015
May 14th 2015 / 6.00 p.m.
INAUGURATION - CAMERATA SILESIA, Anna Szostak - conductor
Grand Hall of The Artus Court Cultural Centre in Toruń, Rynek Staromiejski 6
Programme:
Karol Szymanowski
Pieśni Kurpiowskie
Fryderyk Chopin
Preludium e-moll op. 28 nr 4
Walc As-dur op.69 nr 1
Mazurek a-moll op. 17 nr 4
Walc a-moll op.34 nr 2
Mazurek F-dur op. 68.nr 3
Walc Des-dur op. 64 nr 1
Etiuda E-dur op. 10 nr 3
Free entry!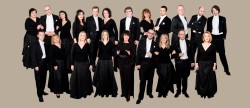 Camerata Silesia
Camerata Silesia-The Katowice City Singers' Ensemble, founded in 1990 by Anna Szostak, is a team of vocalists, who sing in a chamber cast and perform solo parts for vocal and instrumental music as well as in a choral repertoire a cappella.
In a short time Camerata Silesia has become the most instantly recognizable Polish ensemble specializing in performance of both early and contemporary music. The singers' unusual technical efficiency, along with an emission and intonation appropriate to the early music performance canon, has attracted the attention of both critics and composers. The former have been generous with praise while the latter have composed pieces specifically for Camerata, dedicating them to various singers and to a lady conductor, who were all specially sought out for first performances of these pieces.
The choir's discography embraces dozen CD's, which have repeatedly been awarded. Special attention attracts the latest CD's edition: Musica Claromontana - Tenebrae vol. 45, Requiem by Andrzej Siewiński and contemporary music K. Baculewski - Choral works and Camerata Silesia sings Kilar; all the four nominated to fonographic awards "Fryderyk".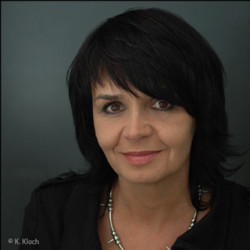 Anna Szostak, a top Polish choir conductor, is known as an exquisite interpreter of choral music presented on both the concerts and recordings. A founder of the Katowice based ensemble Camerata Silesia, she has led it to achieve superb performing skills that made Camerata Silesia be recognizable in Europe. She has shaped the performing style of the ensemble, its repertoire and the overall artistic profile. Since its foundation in 1990, Camerata Silesia has been perceived as an ensemble especially committed to performing early and contemporary music. The final rendering of the latter is often a result of her good relationship and collaboration with contemporary composers. Anna Szostak is a recipient of many prestigious prizes and awards for performing and phonographic achievements.  
May 15th 2015 / 10.00 p.m. - 8.00 p.m.
AUDITIONS - GROUP I, GROUP III
The Chopin Centre in Szafarnia
Free entry!
May 16th 2015 / 10.00 p.m. - 7.00 p.m.
AUDITIONS - GROUP II
The Chopin Centre in Szafarnia
Free entry! 
May 17th 2015 / 12.00 p.m.
THE OPEN-AIR PRIZEWINNERS' CONCERT
The Chopin Centre in Szafarnia
Free entry!
MEDIA
PRIZEWINNER
Prizewinner:
Group I
I Herman Med Cerisha   (Romania)
II Sofia Toropova   (Russia)
III Adrian Zbigniew Jacak   (Poland)
Distinctions:
Alisa Fomich   (Belarus)
Su Ryon Hong   (North Korea)
Amelia Rogowska  (Poland)
Eliza Ruffle   (United Kingdom)
Anastasiya Shymchak   (Belarus)
Group II
I Caitlan Rinaldy    (Australia)
II Simonas Miknius   (Lithuania)
III  Yun Mi Ko    (North Korea)
Distinctions:
Piotr Zbigniew Czerwiński    (Poland)
Kacper Kukliński   (Poland)
Hao-Wei Lin   (Taiwan)
Karolina Dominika Sekuła   (Poland)
Paweł Wojciechowski   (Poland)
Group III
I  Gabriela Maria Sęk-Mastej   (Poland)
II Bartłomiej Kokot   (Poland)
III  Tymoteusz Śleziak  (Poland)
Distinction:
Katia Vendrame   (Italy)
SPECIAL PRIZES:
–   The prize of the Pablo Sarasate Conservatory in Pamplona (Spain) – concert in Spain:
Katia Vendrame  (Italy)
–   The prize of The Consul of The Republic of Poland in Navarra, the Basque country, and La Roja Angel Tellechea Goyena for the best polish participant from II age group – concert in Spain:
Piotr Zbigniew Czerwiński  (Poland)
–   The prizes of The Fryderyk Chopin Institute for  participants from Poland – concert in Żelazowa Wola:
Gabriela Maria Sęk-Mastej  (Poland),
Kacper Kukliński (Poland),
Karolina Dominika Sekuła (Poland),
Bartłomiej Kokot  (Poland),
Paweł Wojciechowski  (Poland),
Tymoteusz Śleziak  (Poland)
–   The prize of the Head of Zachodniopomorski Konkurs Pianistyczny w Szczecinie Paweł Gorczyński – concert:
Bartłomiej Kokot (Poland)   
–   The prize of the ThyssenKtupp Energostal S.A.:
Caitlan Rinaldy (Australia)
–   The prize of the Music Academy's Rector in Bydgoszcz – concert:
Gabriela Maria Sęk-Mastej (Poland)
– The prize of the Gyorgy Ferenchy's Foundation for best performance of Chopin's Mazurkas:
Simonas Miknius (Lithuania)
Piotr Zbigniew Czerwiński (Poland)
– The prize of the Györg Ferenczy Foundation in Budapest – an invitation to
Hungary.
Bartłomiej Kokot (Poland)
---
*For the first time in the history of the Competition, auditions and prizewinners' concert will be streamed live on our website.
---
JURORS
Jury members:
prof. Andrzej Jasiński, Music Academy in Katowice (Poland)
prof. Maria Murawska, Music Academy in Bydgoszcz (Poland)
prof. Uta Weyand, (Germany)
prof. Yves Henry, Conservatory of Music in Paris (France)
prof. Jordi Benseny y Plaza, Conservatory of Music in Lleida (Spain)
prof. Andrzej Tatarski, Music Academy in Poznań (Poland)
Jury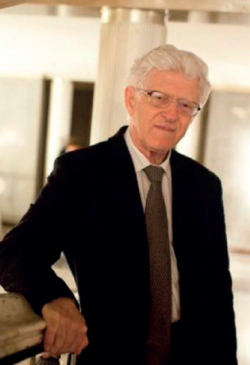 Andrzej Jasiński was born on 23rd October 1936 in Częstochowa, where he studied at the Secondary Music School in the class of Stefania Borkowska. He continued his studies with Władysława Markiewiczówna at the State High School of Music in Katowice, graduating with honours in 1959. In 1960 he received the Grand Prix at the Maria Canals International Piano Competition in Barcelona. In 1960-61, he continued his studies in Paris with Magda Tagliaferro. In 1961 he appeared with the Turin RAI Orchestra under Carlo Zecchi, beginning an international stage career. He made several concert tours of the USSR, and appeared at music festivals in Czechoslovakia, Germany, Uruguay, Brazil and Japan. He has made several recordings with the Polish Radio and TV Symphony Orchestra, and the Polish Radio Orchestra. In 1962, he began his teaching career at the State High School of Music in Katowice. He has educated a large number of concert pianists and teachers, including Krystian Zimerman, Joanna Domańska, Jerzy Sterczyński, Krzysztof Jabłoński, Magdalena Lisak, Zbigniew Raubo, Rafał Łuszczewski and Beata Bilińska. He has sat in the juries of the leading international piano competitions, including the Queen Elisabeth in Brussels, Peter Tchaikovsky in Moscow, Van Cliburn in Fort Worth, and Ferruccio Busoni in Bolzano. In 1975, he made his debut as a juror at the Chopin Competition in Warsaw. In December 2006, Andrzej Jasiński was awarded with an honorary doctorate of this Academy.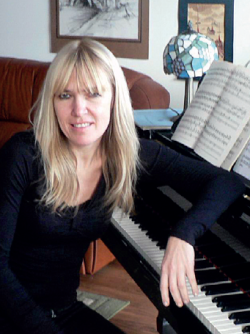 Maria Murawska initially studied in the National Higher School of Music in Poznan in a class conducted by Olga Ilwicka-Dąbrowska and, then, in the Feliks Nowowiejski Academy of Music in Bydgoszcz in a class of Professor Jerzy Godziszewski. She improved her piano skills abroad in Weimar under the supervision of Ludwig Hoffman and as a trainee supervised by Wiera Nosina in the Russian Academy of Music. Following graduation from her studies in the Academy of Music in Bydgoszcz, she started to teach in her Alma Mater, where, between 1999 and 2005, she acted as a deputy rector for educational matters and, between 2005 and 2012, she was a rector of the Academy. In 2003 she was granted a title of professor of musical arts by the President of the Republic of Poland. She gives solo piano and chamber orchestra concerts in Poland and abroad. She sits on juries of numerous Polish and international competitions. She is a member of the Association of Polish Musicians, the I.J Paderewski Musical Society in Bydgoszcz, where she has been a vice-president since 2001. She was decorated with the Silver Cross of Merit, Golden Cross of Merit and the Gloria Artis Silver Medal, a Medal awarded by the President of Bydgoszcz and a Medal awarded by the Mayor of Bydgoszcz. She also received awards from the Marshal of the Kujawsko-Pomorskie Province and Rector of the Feliks Nowowiejski Academy of Music in Bydgoszcz.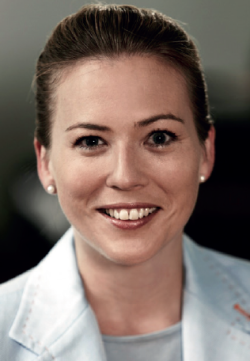 Uta Weyand,german born pianist. Comes from a musical family. After her studies in Freiburg/Germany, Baltimore/USA and Madrid/Spain with Elza Kolodin, Vitaly Margulis, Leon Fleisher and Joaquín Soriano Uta Weyand has had great international success giving numerous piano recitals and appearing with orchestras in most European countries, in Russia, Brazil, Cuba and the United States. 1996 she won First Prize in the José Iturbi International Piano Competition in Valencia with two special prizes: one for the best interpretation of Spanish music and the other for Spanish contemporary music. Uta Weyand received worldwide press reviews with her recordings for Hänssler Classics with music by Schumann, Mozart, Debussy, Montsalvatge, Granados and the Complete Works for Piano Solo by Manuel de Falla. She combines her dynamic concert life with pedagogical activities giving master classes and conferences in Germany,Spain, Brazil and Cuba. Uta Weyand is regulary member of international piano competition juries such as Gina Bachauer in Salt Lake City, Franz Liszt in Weimar and José Iturbi in Valencia. Uta Weyand is the founder and managing director of the PIANALE International Academy & Competition for pianists between 14 and 30 years. In addition to that, she is the initiator of an annually organized series of concerts "Schlosskonzerte Osthessen" in Germany, which provides young musicians with a high-standard performance platform.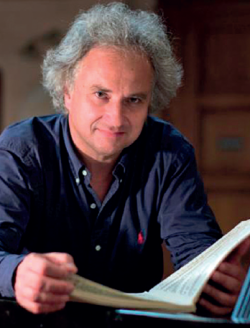 Yves Henry, both pianist and composer, Yves Henry was trained at the Paris Conservatoire in the 1970s-80s, where he studied with Pierre Sancan and took courses in chamber music, accompaniment and choral direction as well as classes in writing, obtaining a total of seven premiers prix by the age of 22. The same year, after having worked with Aldo Ciccolini for three years, he won First Grand Prize at the Robert Schumann International Competition in Zwickau. He is now recognized as one of the specialists in the interpretation of Chopin and Liszt, in particular owing to his experience with instruments from the Romantic era. Professor at the Paris Conservatory and the Conservatoire à Rayonnement Régional in Paris, member of the programme committee of the Chopin Institute in Warsaw on the occasion of the Chopin bicentennial in 2010, and honorary member of the Japanese Piano Teachers Association. Yves
Henry gives numerous recitals the world over, primarily devoted to composers of the Romantic era. Regularly invited for master classes at universities in the USA, Japan and China, he sits on juries of important international competitions. In addition to his activities as a performer and teacher, he has composed several works inspired by texts of the Corsican poet André Giovanni (Les Chants Tyrrhéniens, Les Sentiers dérobés) along with chamber music pieces (Kaga Yusen for violin and piano, Suite Vénitienne for flute, cello and piano, Il soplo ligero for clarinet and piano). He recently composed a Nocturne for orchestra that was first performed in Paris and Germany in 2014.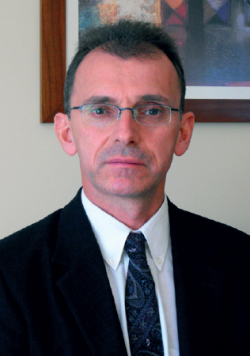 Jordi Benseny Plaza is a graduate of Liceu Higher Conservatory of Music in Barcelona. He also studied Spanish philology. While being a student he got a scholarship from the regional government. Until 2012 he as a member of the management board of the Conservatory of Music in Lleida, where he conducts piano classes. His students study in music academies in Europe and win numerous prestigious competitions. Jordi Benseny was a member of the jury of the International Piano Competition "Ricard Vines" in Lleida several times and, presently, he is the main organizer of the competition.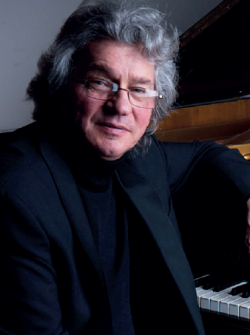 Andrzej Tatarskicompleted his piano studies and graduated with distinctions from a class of Professor Olga Ilwicka-Dąbrowska of the Academy of Music in Poznan. He improved his piano skills during his postgraduate studies under the supervision of Professor Vlado Perlemuter in Paris. He has been conducting his artistic activities as a solo and chamber pianist for years. He has performed in countries of Europe, America and Asia. He participates in renowned music festivals such as the Poznan Musical Spring, Warsaw Autumns, Karol Szymanowski's Music Days in Zakopane, Wratislavia Cantans, Festival of Polish Piano Music in Słupsk, Festival of Polish Contemporary Music in Wroclaw and International Chopin Festival in Duszniki. He made a lot of first performances of contemporary works of Polish composers. His artistic works included numerous archival records for Polish and foreign radio stations, records and television and film performances. The artist sits on juries of Polish and international piano concerts such as, among others, the Polish Chopin Competition held in Warsaw, the Ignacy Jan Paderewski International Competition held in Bydgoszcz and International Competition of Piano Duets held in Bialystok. He lectures during master courses in Poland and abroad. He was also a head of the Chamber Music Chair and Piano Chair in the I.J. Paderewski Academy of Music in Poznan, where he has conducted a piano class for many years.
Honorary Committee:
Honorary Committee chaired by The First Lady of the Republic of Poland Anna Komorwska
Małgorzata Omilanowska, Minister of Culture and National Heritage
Piotr Całbecki, Marshal of the Kujawsko-Pomorskie Voivodeship
Jerzy Bańkowski, Honorary Consul of the Republic of Lithuania in Toruń
Tadeusz Pająk, Honorary Consul of theRepublic of Finland in Toruń
Angel Tellechea Goyena, Honorary Consul of the Republic of Poland
in Navarra, the Basque Country and La Rioja
Izabella Darska Havasi, Founder and professional leader
of the György Ferenczy Foundation in Budapest
PARTNERS