wróć
10.03.2022
Ladies and Gentlemen,
we are pleased to announce that applications to the 29th International Fryderyk Chopin Piano Competition for Children and Youth in Szafarnia are now available. 
The competition will be held on 19-22 May 2022. 
The jury of the competition is as follows:
prof. Katarzyna Popowa-Zydroń (Poland) – the chairman of the jury
prof. Alberto Nosè (Italy)
prof. Jordi Benseny Plaza (Spain)
prof. Ewa Pobłocka (Poland)
prof. HunJu Sohnn (South Korea)
prof. Andrzej Tatarski (Poland)
The deadline for submitting applications is March 15, 2022. The list of participants will be published on April 4, 2022.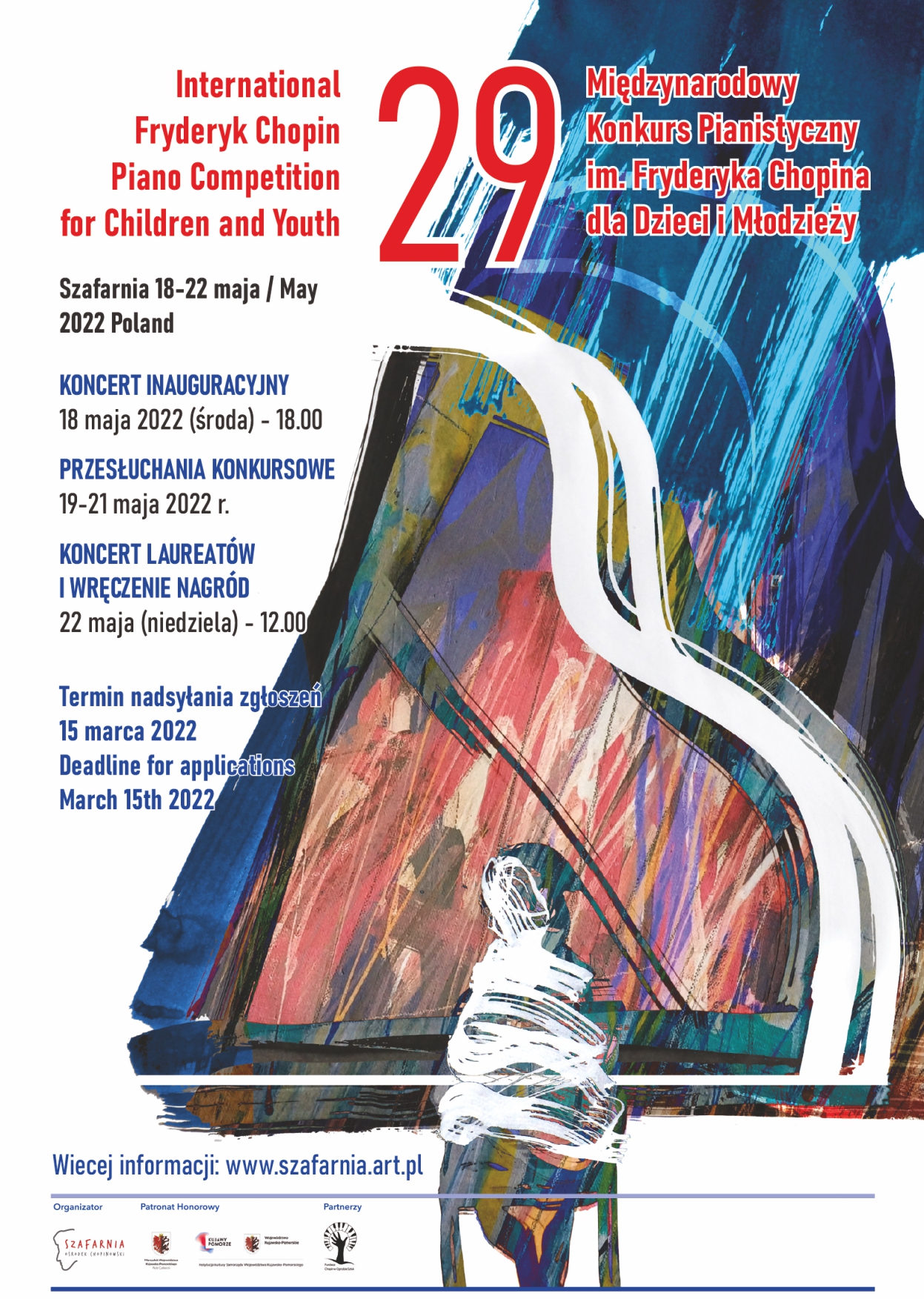 wróć